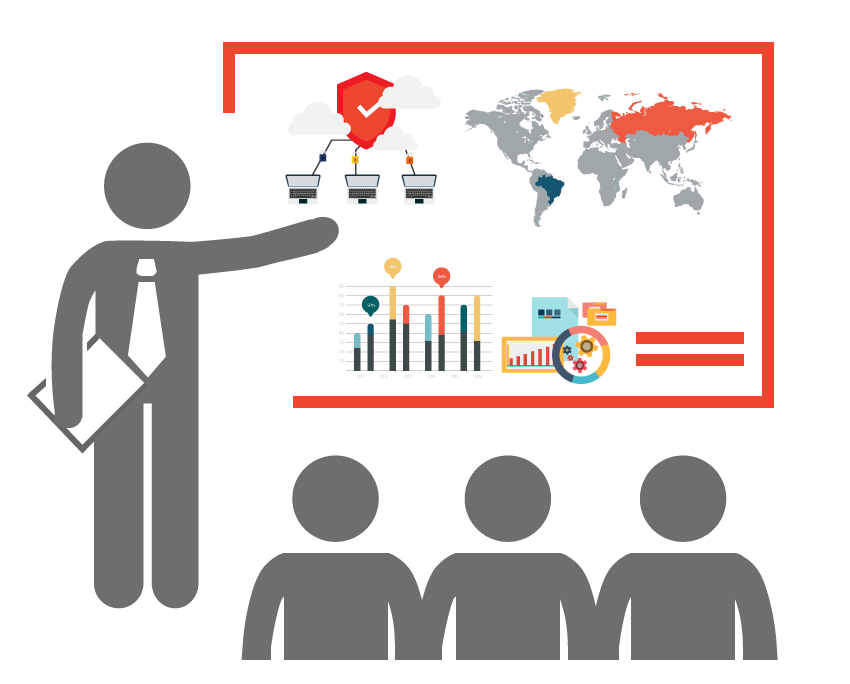 Security Awareness & Corporate Trainings
Security awareness is the learning and demeanor individuals from an association have with respect to the assurance of the physical, and particularly enlightening, resources of that association. Numerous associations require formal security mindfulness preparing for all specialists when they join the association and intermittently from there on, normally every year.
Techpro Global Group commits on providing this training and practice to all its employees and clients and letting them know about the possible outcomes thereafter.
Being security aware means, you comprehend that there is the potential for a few people to purposely or coincidentally take, harm, or abuse the information that is put away inside an organization's PC frameworks and all through its association. Along these lines, it is judicious to help the advantages of the foundation (data, physical, and individual) by attempting to prevent that from happening.
The focal point of Security Awareness here at Techpro Global Group is to accomplish a long haul move in the disposition of workers towards security, while advancing a social and behavioral change inside an organization. Security strategies ought to be seen as key empowering agents for the association, not as a progression of principles confining the proficient working of your business. We provide Security Awareness training to our new employees and keep them up to date with these principles.
Who Should Attend?
Quality Professionals
Security Managers
Information Security Team
Information Security Consultants
IT Corporate Security Managers
IT and Non-IT staff using IT systems
Why Cyber Security Training is Important!
Awareness of potential threats
Reviewing general practices that are required when using IT systems
How to secure themselves
What threats should be reported
Understanding the security portfolio of the organization
Benefits
Here are some of the top benefits of conducting corporate training to promote the awareness of Cybersecurity.
Promoting Change – Advance a social and behavioral change inside your organization.
Prioritize Company Security – Make security strategies a key empowering agent in your association.
Equipping New Employee's – Provide security awareness training to any new hires, to keep them aligned with the company's principles.
Advance Company Principles – Prioritize employee security awareness in order to standardize strong security principles.
Delivery Method
Onsite – Training can be provided onsite, making it easier for attendees.
Classroom – Techpro Global Group provides training from there training office.
Remotely – We use a web portal to deliver remote training which has the capabilities of.
GET IN TOUCH
Ask us a question about Security Awareness & Corporate Trainings and the support we can offer your business or send us your requirements to find out more.