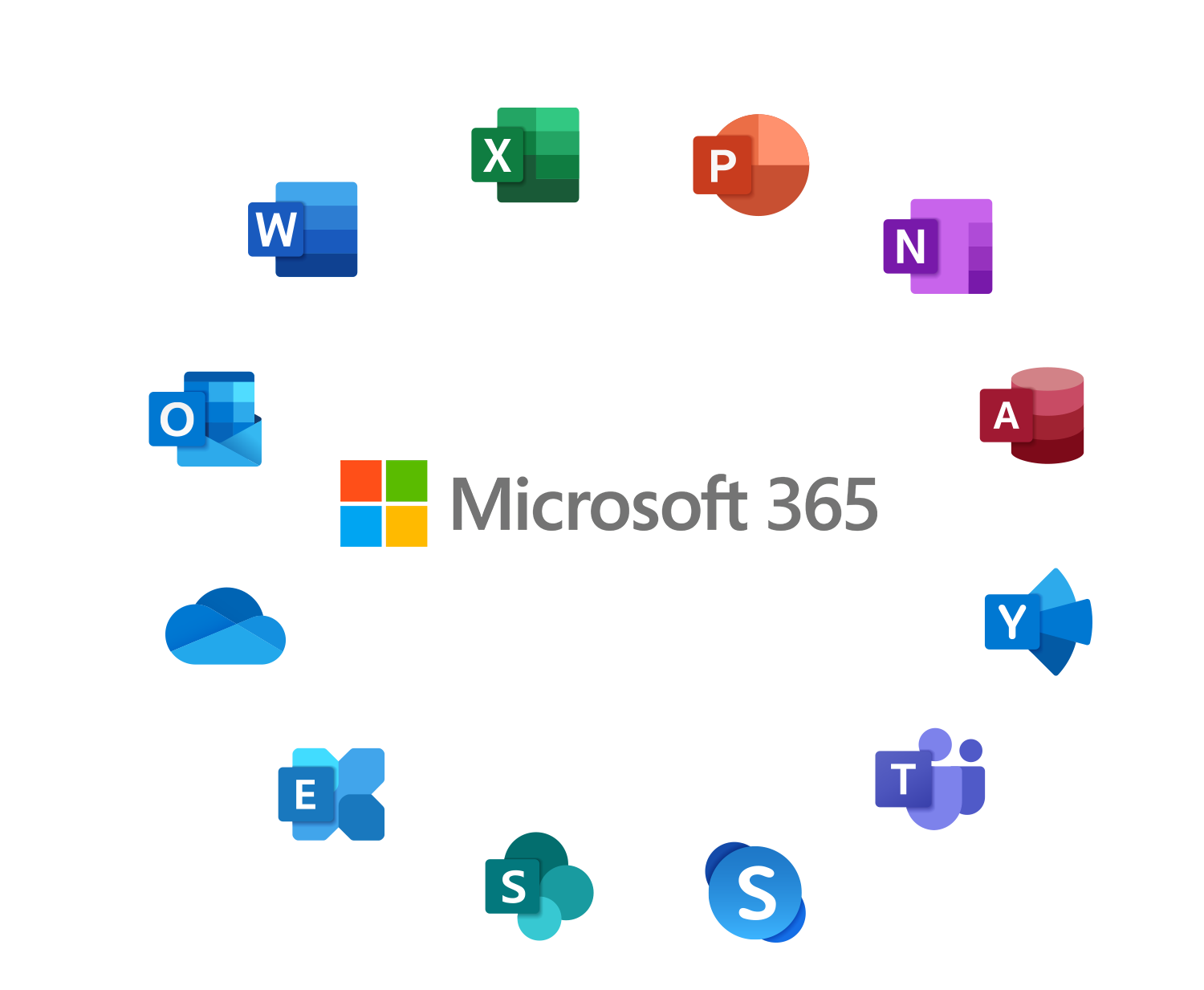 Professional services
Microsoft 365 & Office 365
Office 365 is your complete office in the cloud. This productivity platform from Microsoft brings together your email, files, social tools, and the Office you know into a centralized cloud location accessible from anywhere, on any device. Recently, Microsoft 365 has been released. Microsoft 365 is an integrated bundle of Windows 10, Office 365 and Enterprise Mobility + Security (aka EMS, which includes Intune Device Management, Analytics and some Azure Active Directory capabilities), sold on a subscription basis.
As a Microsoft Cloud Solution Provider, with more than 100 existing Office 365 tenants, Techpro Global Group can help you to integrate this powerful service into your IT.
Benefits of working with a Microsoft CSP
Flexibility – Pay as you go, only get invoiced for the number of licenses subscribed.
Monthly Billing – No upfront licensing cost, each month we will invoice the appropriate number of subscriptions and/or Azure consumption. No need to keep update your credit card details to make sure you won't lose any data.
Local Support – As a CSP provider, we would be the point of contact and receive your support calls in relation to the service. We would look to triage these calls and pass them onto Microsoft if required. As your CSP partner, we are the point of contact in case of a problem (technical, billing & subscription support).
Licensing Support – Draw on our expertise and skills to enable you to maximize the benefits of your investment. Have one partner looking, after all, your Microsoft Cloud licenses.
Strong SLA – By procuring through a Microsoft CSP, you will be gaining access to Microsoft's strong service level agreement which defines the crucial aspects of the service like responsibility, quality, and availability between the service provider and the customer.
Get more control over data security and compliance.
Office 365 is more secure than ever, with built-in privacy, transparency, and enhanced user controls. Protect your data both in transit and at rest, and take advantage of the latest access-control technology.
In addition, you can safeguard information against cyberthreats with capabilities like proactive protection and anomaly-detection policies. And in Microsoft 365, Enterprise Mobility + Security helps ensure that data stays protected across all devices.
Do more with Office 365
Working together is easier with Office 365, a complete enterprise cloud productivity solution that includes authoring, mail and social, site and content management, meeting and voice capabilities and analytics.
Build teamwork
Your team has its own communication needs and workstyle. With Office 365, everyone can collaborate more effectively with team chat, online meetings, group email, and a social network. It's simple to create, share and find content, too. You can co-author documents in real-time with Office apps and OneDrive for Business, and use SharePoint to store and share documents with people inside and outside your organization.
Get more productive
Who has time for complicated software? Instead, get the familiar Office desktop on any device and work with your files anywhere. Apps and files are always up to date and available, so you can stay focused on your work. It's easy to maintain too, with cloud-based management tools and self-service deployment..
GET IN TOUCH
Ask us a question about Microsoft 365 & Office 365 and the support we can offer your business, or send us your requirements to find out more.