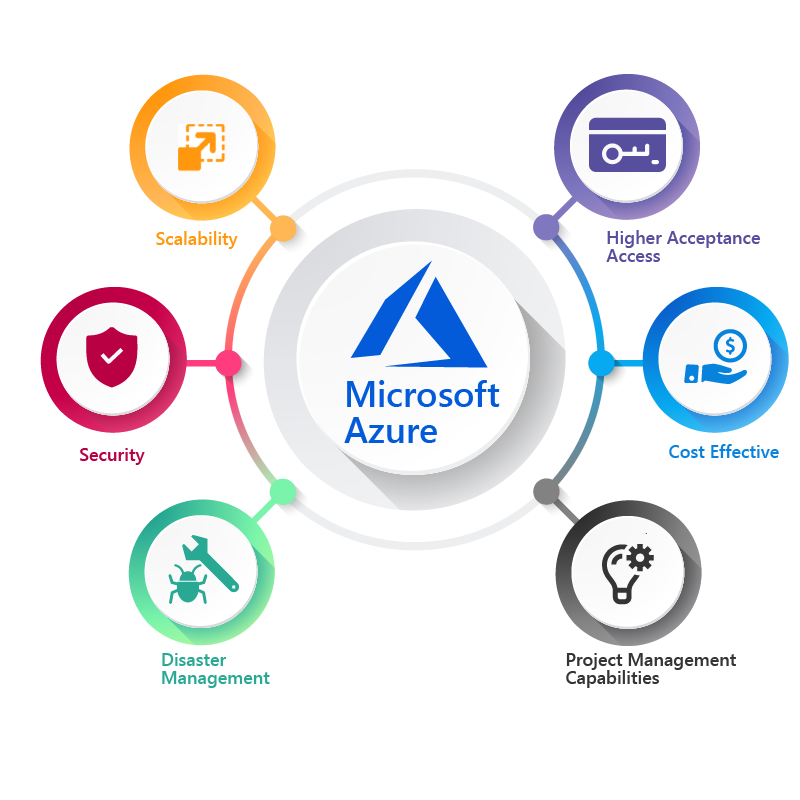 Professional services
Microsoft Azure
A key requirement of any cloud-based service is that the systems within it are well integrated, and future developments will be deployed within a stable framework. Techpro Global Group has the required expertise in platforms such as Microsoft Azure to make this happen.
Microsoft Azure integrates with your existing IT environment. We use its components to build the right solution for your business, manage any integration with existing systems and new deployments. And you can pay-as-you-go to suit the changing requirements of your business.
It's a highly comprehensive service, ranging from a free consultation, scoping your IT requirements, to advanced predictive analytics tools, including Machine Learning, Cortana Analytics and Stream Analytics.
With our help, Azure can ensure you adapt quickly to changing business needs and continue to  develop your IT solutions.
Key Features:
Securely manage all your cloud data
Deal with all workloads, from initial developments to product launches
Create effective web and mobile applications cross-platform
Encode, store and stream audio and video at scale
Apply hybrid cloud solutions to maximize options and cut costs
ISO 27018 compliant for data protection
GET IN TOUCH
Ask us a question about Microsoft Azure and the support we can offer your business, or send us your requirements to find out more.