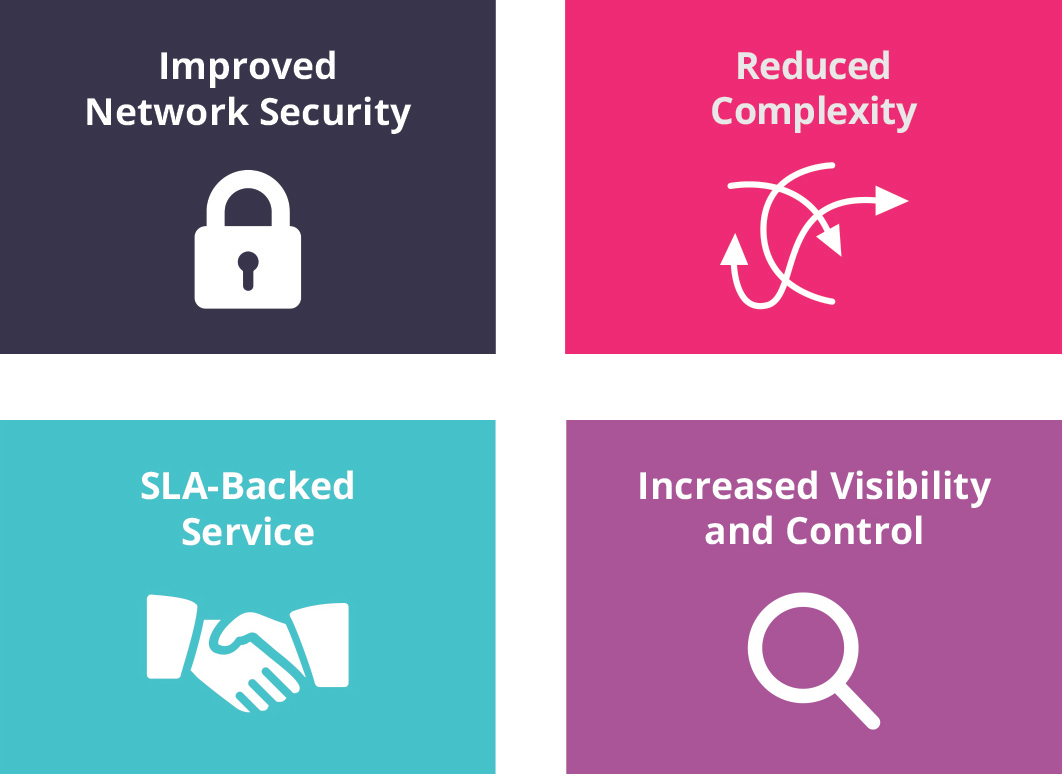 MANAGED SERVICES
Security Managed Service
Firewalls have long been the traditional entry point to internal networks and have always been thought of as the first line of defense. With so many more firewalls to manage, often with different vendors technologies, coupled with an increase in the number of change requests being processed, many businesses are struggling with basic firewall management whilst still ensuring they maintain the security and integrity of the network perimeter.
This first line of defense must provide security against unauthorised access and invasive attacks, whilst also permitting authorised access and required services to be accessible from the Internet; this is a balance that can be hard to get right and is compounded when an organisation is split over several counties and may have several different firewall teams in different time zones.
MANAGED SERVICES
Firewall Managed Service
Our Firewall Managed Service provides the skills and expertise to keep your firewall environment running smoothly and securely regardless of where they are in the world. It comprises a highly skilled team of experienced firewall engineers that are available 24/7/365 to ensure you increase security and reduce risk by protecting and managing your internal and external perimeter security and segregation.
Our Managed Firewall service centers around the industry-leading OEM firewalls and offers around-the-clock support, deployment flexibility and predictable costs so you can rest assured that your firewall security is in safe hands. Regular reporting will show you access attempts, changes, upgrades and the health status of all devices using customizable reports.
For details on the service itself, the key considerations and other key features, book in a call with one of our security experts.